Roof Replacement
SUPERIOR VALUE, EXPERT CRAFTSMANSHIP, QUALITY MATERIALS
Roof replacement is a big deal for any homeowner, which is why the experts at Diamond Restoration are here to make the process as easy as possible. Our roof replacement services will ensure that your home has a durable, sturdy roof that will look great and last for years to come. We offer a wide variety of roofing materials, and we can handle any size or type of roof.
All roofs eventually break down and need replacement, no matter the type of material or how well they were maintained. Of course, you don't want to rush into replacement, which is why we conduct thorough roof inspections to determine whether repairs or replacement is the best option for your home.
If you think your home is need of a roof replacement, give Diamond Restoration a call at 303-656-0811 or click below today. We offer free estimates on all our work!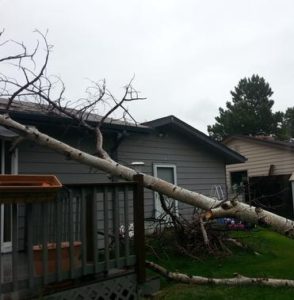 As we often experience, high winds in Colorado can cause conditions to deteriorate rapidly. They present a very real danger to life and property, especially when coupled with other winter conditions like snow.
Installing a new roof is a great way to improve your home's function and appearance. Although there are several reasons to get a new roof, the most evident one is wear and tear on the old one. All roofs will ultimately need replacement, and if you're seeing missing or broken segments of shingles, leaks or light coming through, damaged flashing, and or other problems, a repair may not be enough. It is always a good idea to have your roof inspected, if it's past warranty or looks worn out, we can help you determine the best course of action.
Another common reason for roof replacement is storm damage. Even the most vigilant homeowners can't do anything about severe Colorado weather, and unfortunately many homes are affected by our quick changing weather causing events like high winds, hail, and falling trees. If your home has suffered any type of storm damage, we can help! Our team of roofers paired with our carpentry experience we can quickly and effectively return your home to normal and keep the inside dry and protected with a durable new roof.
Of course, not all roof replacement has to come from undesirable reasons. Many homeowners choose to replace their roof simply for the artistic value, as a new roof can completely change the appearance of a home. If you are re-painting or re-siding your home, adding a fresh, new roof to the process can make your entire house look brand new! A new roof will increase curb appeal and property value, making it a very beneficial home improvement venture.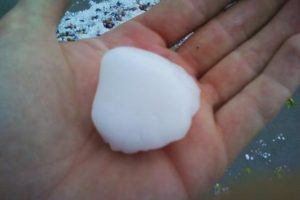 At Diamond Restoration we understand that it can be difficult to determine what steps to take when considering a roof replacement. We will work with you every step of the way to ensure that you are getting exactly what you want and need.
It doesn't matter what your motivation or needs are — we always provide high quality, expert roofing solutions that will last for years to come.
Contractor Services
Contact us today to get started
In addition to providing Emergency roof repairs and roof replacements, we will handle the entire process from start to finish – making sure you are kept aware of the status of your claim.
Contact us right away so that the wind, hail, or other damage done to your roof can be fixed as quickly as possible to prevent mold damage from roof leaks and other related issues. We will provide a comprehensive roof inspection and no-obligation quote for repair or replacement of your roof, windows, siding, and gutters.
Roof Certifications
What is a Roof Certification?
Roof certifications are separate from a home inspection. Home inspectors, for the most part, do not perform thorough roof inspections. Instead, Diamond Restoration inspectors will climb up on the roof and we'll issue reports on:
Possible movement
Condition of roofing materials
Ridges, caps and drip edges
Soundness of drains, downspouts, and gutters
Flashing around roof pipes, chimneys, vents, valleys and mounting of HVAC units
Residential Roofing City Building Code
If the roof does not require repairs, Diamond Restoration will then estimate the remaining years of life for a roof and certify its inspection. The certification is good for One, Three or Five years. If the roof requires repairs, after the repairs are performed, Diamond Restoration will then issue the roof certification.
There are factors Influencing the roof inspections and certifications; Diamond Restoration inspectors will take into consideration the following:
Type of Roof
Common types of roofing materials are:
Composition shingle
Wood shake
Clay or concrete tile
Slate
Metal or steel
Tar and gravel
Synthetic
Age of Roof
Wood shakes often require more repairs if they are older than 10 years. Conversely, tile roofs can last 50 years, as long as nobody has walked on them — because weight in the wrong places causes cracking and breakage. Composition shingle roofs are often warranted for 20 to 40 years, depending on the quality of the material.
Roof Pitch
The steepness of a roof is known as its pitch. The higher the number, the steeper the roof. To calculate pitch, measure one horizontal foot of the roof, following a level horizontal line. Now measure how much higher the roof is at that point, known as the rise of the roof, along a vertical line. If the roof rises 4 inches per foot, the pitch is 4; if it rises 12 inches per foot — a 45 degree angle — the pitch is 12, generally the steepest you'll find.
Number of Layers
Some cities have enacted ordinances regarding the number of layers that are allowed on a roof before a complete tear-off will be necessary.
Call Us Now for your One, Three or Five Year Roof Certification: 303-656-0811
Set An Appointment Today
Insurance Claims Assistance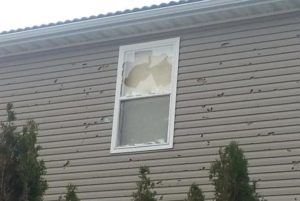 From helping file a Home Insurance Claim to inspecting the roof & completing repairs, we provide our customers with the peace of mind they deserve.
A roof helps protect us, our home, and our belongings from the elements. When a disaster strikes, the damage can be devastating. And to make matters worse, filing a claim and dealing with your insurance company can be a long, stressful process. When you choose Diamond Restoration for your roofing needs, we will guide you through the roof insurance claim process to get your claim resolved faster and help you get back to normal quickly.
When it comes to repairing a damaged roof, it's important to make sure you are getting quality materials at the best value and with the highest craftsmanship installation possible. Give us a call at 303-656-0811 for fast, professional service!Trained insurance claims specialists on-site.
We work for you.
Assistance in submitting a claim.
On-site damage assessment with adjuster.
Free estimates for all emergency & permanent repairs.
All roofing services completed in an efficient and professional process.
FOLLOW THESE SIMPLE STEPS…
TO ENSURE A HASSLE FREE CLAIM PROCESS:
Contact Diamond Restoration and the claims center of your Insurance Company and report that you may have hail and or wind damage to your home.
Once you have reported the clam, contact your Diamond Restoration Field Representative with the claim number.
The Insurance Company will contact you with the name and phone number of the Adjuster, along with the date and time that the adjuster will be coming out to inspect your home. Contact your Diamond Restoration Field Representative with this information. To protect your best interests, we need to meet with your adjuster and come to an agreement on the full scope of the damage to your home.
After the meeting with your Insurance Adjuster, your Diamond Restoration Field Representative will contact you on what work the Insurance Company will be covering on your home and to set up a time to select the products and colors to be used on your home.
Once you have selected the products and colors, your Diamond Restoration Field Representative will schedule your project for production and within two weeks your project should be started.
Upon completion of your project, our Diamond Restoration inspector will examine the completed work and pick-up any leftover materials.
At some point in this process your Insurance Company will typically send out a claim report and the first two checks. When you receive this, contact your Diamond Restoration Field Representative and arrange a time to have this picked up.
After we receive the insurance paperwork and your project is deemed complete, both you and your Insurance Company will receive a final invoice. When you receive the second and final check, from the Insurance Company, the remainder is the invoice is due
Set An Appointment Today